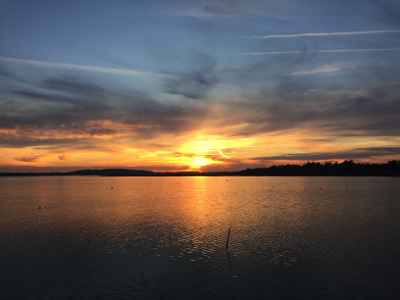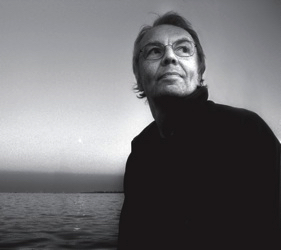 Multi-instrumentalist -
Vibes
Drums
Percussion
Marimba
Piano
Banjo
Guitars, Bass
&
ToyPiano, Music Saw, Waterphone, Melodica, Ukulele, Bells, Logdrum and more..
Bent Clausen
Denmark
Musician & Music Director
Multi-Instrumentalist
Sailing, Chess, Astronomy, Health
Facts
NAME
COUNTRY
WORK
HOBBY
Bent Clausen - Kort CV
Multi-instrumentalisten Bent Clausen har stået på scenen med nogle af de største nationale og internationale kunstnere. Han startede som trommeslager og vibrafonist i slutningen af tresserne med Dr.Dopo Jam, spillede med i Radio-jazzgruppen og fik kontakt med Pierre Dørge og hans eksperimenterende tilgang til musik. Sammen kom de med i kvindebandet HosAnna.
Han har arbejdet med så forskellige danske musikere som John Tchicai, Marilyn Mazur, Røde Mor, Monrad og Rislund, broderen Thomas Clausen, Charlotte Halberg Trio, 20 år i New Jungle Orchestra og de utallige jobs som teatermusiker kulminerede med internationalt samarbejde med Tom Waits, Elvis Costello og Damon Albarn.
Da Tom Waits og Robert Wilson i starten af 00erne satte teaterforestillingerne Woyzeck og Black Rider op i henholdsvis København og London, var det med Bent Clausen som kapelmester. Det førte til lange turnéophold i Europa og USA samt ophold i Japan og Australien. Han kom med som keyboardspiller på en Tom Waits-turné i 2006 og medvirker på flere Waits-CDer.
De senere år har han især arbejdet i projekter med multi-musikerne Gustaf Ljunggren og Bebe Risenfors, guitaristen Hasse Poulsen og bassisterne Thommy Andersson og Peter Danstrup.
Bent Clausen har udgivet CDen Plasma Clouds med sin egen musik.
———————————————————————————————————————————
Bent Clausen - Short CV
The multi-instrumentalist Bent Clausen has been on stage with some of the biggest national and international artists. He started as a drummer and vibraphonist in the late sixties with Dr.Dopo Jam, played in the Radio-jazzgroup and got in touch with Pierre Dørge and his experimental approach to music. Together they joined the female band HosAnna.
He has worked with such diverse danish musicians as John Tchicai, Marilyn Mazur, Røde Mor, Monrad and Rislund, the brother Thomas Clausen, Charlotte Halberg Trio, 20 years in the New Jungle Orchestra and the countless jobs as a theater musician culminated in international collaboration with Tom Waits, Elvis Costello and Damon Albarn.
When Tom Waits and Robert Wilson staged the theater performances Woyzeck and Black Rider in Copenhagen and London respectively in the early 00s, it was with Bent Clausen as music director. This led to long touring stays in Europe and the USA as well as stays in Japan and Australia. He joined as a keyboard player on a Tom Waits tour in 2006 and appears on several Waits-CDs.
In recent years, he has especially worked in projects with multi-musicians Gustaf Ljunggren and Bebe Risenfors, guitarist Hasse Poulsen and bassists Thommy Andersson and Peter Danstrup.
Bent Clausen has released the CD Plasma Clouds with his own music.